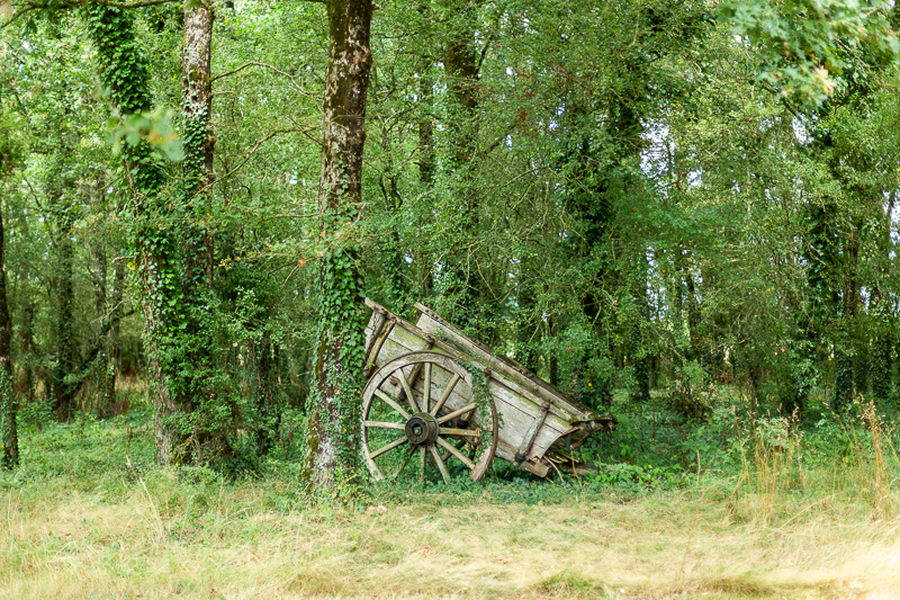 In the countryside, what to do before spring in Chauché?
Funny question! That is to say that we are not bored 
And it must also be said that life in the country, in the middle of several hectares of fields and next to a lot of nice nature spots, well it inspires us in fact! If you spend a few days with us before the summer – when it will be possible again of course – here is the article you need, enjoy reading.
The simple pleasures of the countryside
For us, there's no need to impose too much planning, with a tight schedule and days to survey the whole of the Vendée! No, no, no, no!
At the foot of your terrace, look up and everything is there: nature ready to seize. On the Domain you can go to the vegetable garden in the fresh air, hoe a little, clean a small square of land and recover the last forgotten onions. Take advantage of the big oaks for a meditative moment in the open air. The plain can also become the theater for a small soccer game with friends! Our sheep – greedy – enjoy the visits and the distribution of bread. We also organize pony rides on the spot with the pony club.
Toboggans, swings, zip lines… the playgrounds are waiting for your children, with the right equipment to enjoy #teambottes and #teamimper ! In the Domaine's small forest, some of them start building a wooden hut to tell adventure stories, well hidden.
THE WARMTH OF OUR COSY COTTAGES
End of the stroll, we go back home! We take a good snack, we taste a beautiful Vendee brioche of the Fournil Gourmand de Chauché, we savor a hot chocolate: absolute comfort!
The kids start a Monopoly, and a Uno, and a Pictio … we don't know very well anymore #tropdechoix . In any case, they are well installed in their room. At last, you plunge into your book carefully chosen among the 800 references of our library. The mug of tea very hot in your hand and under a small plaid, of course!
Follow us on Insta to visit the Domaine in story and soak up this sweet atmosphere
Not too far away …
If you feel like exploring the surroundings, you can enjoy the Refuge de Grasla. It's a great place to visit in the forest, a reconstitution of a village of lodges from 1793 #guerredevendée. The visit of the village is possible from May.
Earlier, in April, you can spend a day or two at the Grand Parc du Puy du Fou. It is a must in our territory.
Finally, you will have understood it, we still have some good arguments for a nice stay in the countryside!