Our campsite is accessible to disabled guests – PRM in the Vendée
The Domaine de l'Oiselière campsite holds the Tourism and Handicap label 
for the 4 main categories of disability : hearing, physical, visual, mental

Enjoy comfort and nature in our 100% accessible cottages !
Here on the estate, the comfort of all our guests is important to us and we are keen to welcome people with disabilities to our campsite. In 2021, we applied to the French ministry of tourism for the Tourism and Handicap label. This label is a guarantee of the reliability and quality of the services offered to disabled guests. We obtained the award in the summer of 2021.
Our approach to Tourism and Disability
In keeping with the requirements of the label, our aim is to allow people with disabilities easy access to our facilities and services, and to be able to find their way around free and independently.
We have redesigned a number of our 45 m² cottages to make them fully accessible. They include a bedroom with a double bed, a second bedroom with three single beds (two of which are bunk beds), a fully equipped kitchen, an adapted bathroom/WC, a living room with sofa and a semi-covered terrace. These cottages are 100% wheelchair friendly. You can find all the information regarding our PRM cottages right here. To check the availability of the PRM cottages, please contact us.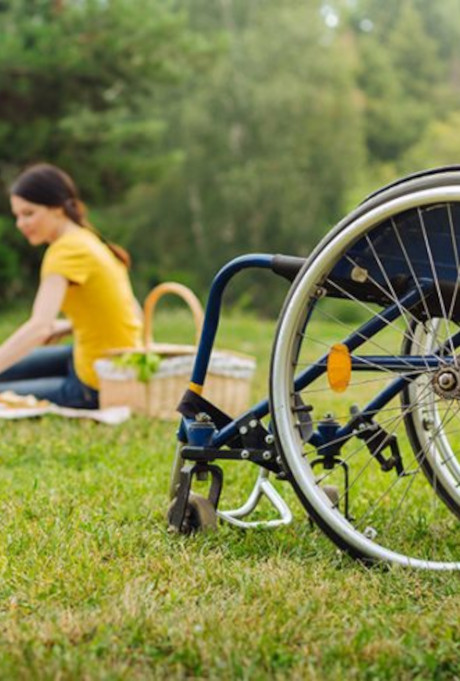 Accessible campsite pitches and facilities 
We have a number of pitches accessible to people with reduced mobility. It is possible to bring your own tent, caravan or motorhome and our sanitary facilities are modern and fully adapted. All communal areas are also accessible and assistance dogs are welcome at no extra cost.  
However, our campsite is very much in the countryside and some of the paths in the small wooded area or at the children's playground are not suitable for wheelchairs. The swimming pool is not yet accessible. The restaurant, open in July and August is accessible. 
Do not hesitate to inform our staff, so that they can better cater to your needs.  
Benefit from our advice and personalised services
A personalised welcome
When you make your reservation, you can give us precise information relating to your disability, which will enable us to welcome you in the best possible way. We can then, for example, organise a personalised visit of the campsite. And don't forget to tell us what type of vehicle you have (car, camper van, motor home) and whether you would like to park your vehicle as close as possible to your pitch. When you arrive, outside the reception, you can park in a space reserved for people with reduced mobility.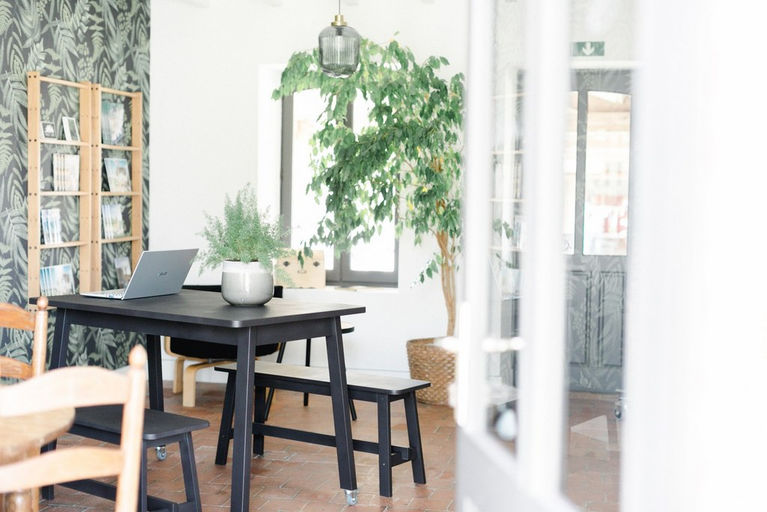 We offer a simple and genuine welcome to all our guests. We take the time to accompany each person who arrives, to their accommodation or pitch. This is the time to get to know each other. Of course, we will tell you a little about ourselves, but we would also like to know more about you.  In this way, we will be able to provide you with the welcome you expect, and take into account your needs during your stay with us The more you tell us, the better we can meet those needs. Although, with experience, we can usually guess a lot of things…;). 
Just a few ideas of the many different activities available near our campsite
To make your stay in the Vendée easier, we have selected some activities that have obtained the Tourism and Handicap Label. These are located less than an hour's drive from our campsite : Le Grand Parc du Puy du Fou, the beautiful "Grande Plage" beach at Saint Gilles Croix de Vie, the outdoor activity centre at Mervent or the château at Saint Mesmin.
Our experienced staff will be able to advise you on all the activities available, as other sites are accessible but do not have the Tourism and Handicap label. In Les Lucs sur Bologne, the Historial de la Vendée will transport you back in time. This modern museum has a very original museography, both entertaining and scientific and makes history accessible to all. 
This label guarantees the reliability and quality of tourist services for customers with disabilities. 
We have obtained the label in the summer of 2021.