Our values and commitments

As we are personally aware of environmental issues, and we want our clients to enjoy a quiet and natural setting for their holidays, conferences or other events. 
An ecological estate for eco-responsible holidays.
By choosing us, you will be involved in more sustainable tourism, more sustainable events, more eco-tourism !  In July 2016, we were awarded the European Ecolobel, which supports our commitment to limit our impact on the environment as much as possible. It also guarantees our commitment to respecting nature. 
Each of the estate's 3 partners, are very conscious of the importance of respecting nature. Come and share your desire for eco-responsible holidays with us ! There is nothing dogmatic about this, because above all you are here to disconnect, relax and recharge your batteries. And what could be more relaxing than a place that respects its environment ? 
Authenticity
The environment around us is authentic ! And how pleasant and fulfilling it is ! L'Oiselière is an old farmhouse and our aim is to preserve the simplicity of the building and surroundings, leaving the existing buildings in their original place: the stones, the colours, the wooden cladding… 
Durability
We want to create a company and secure jobs, as a part of our economic and social responsibility. 
Putting people at the heart of services
The founding team is composed of qualified people with complementary skills to ensure the smooth running of the site and a personalised welcome. We make a point of taking the time to welcome you and to talk to you. The fact that the estate is rather small in size( for a campsite) allows us to do this. The team, also represents the region and offers a real 'concierge' style service.
We understand the importance of a warm and personalised welcome, and the emphasis will be put on conviviality, an essential element for getting together as a family or a group, to relax and recharge your batteries.
Our no-fuss, made to measure welcome
Welcoming people is what we like to do most ! It is the basis of our profession. We've been waiting for you for a long time , we've worked hard to get everything ready before you arrive, your first impressions must be good, so we really want you to feel welcome. The aim is to make you feel at home straight away, and we do ! 
We try to adapt to you, to your needs and interests. At the same time, we like to say that our welcome is simple, authentic, without any "fuss". We can say (after having welcomed thousands of people) that you like it. We welcome you to our home, but you should feel as if you are at home. So, you can ask us anything you want, and we'll tell you what's not possible !   
We like to offer you advice, information and listen with a professional friendly ear ! And we want to facilitate contact by offering friendly social gatherings.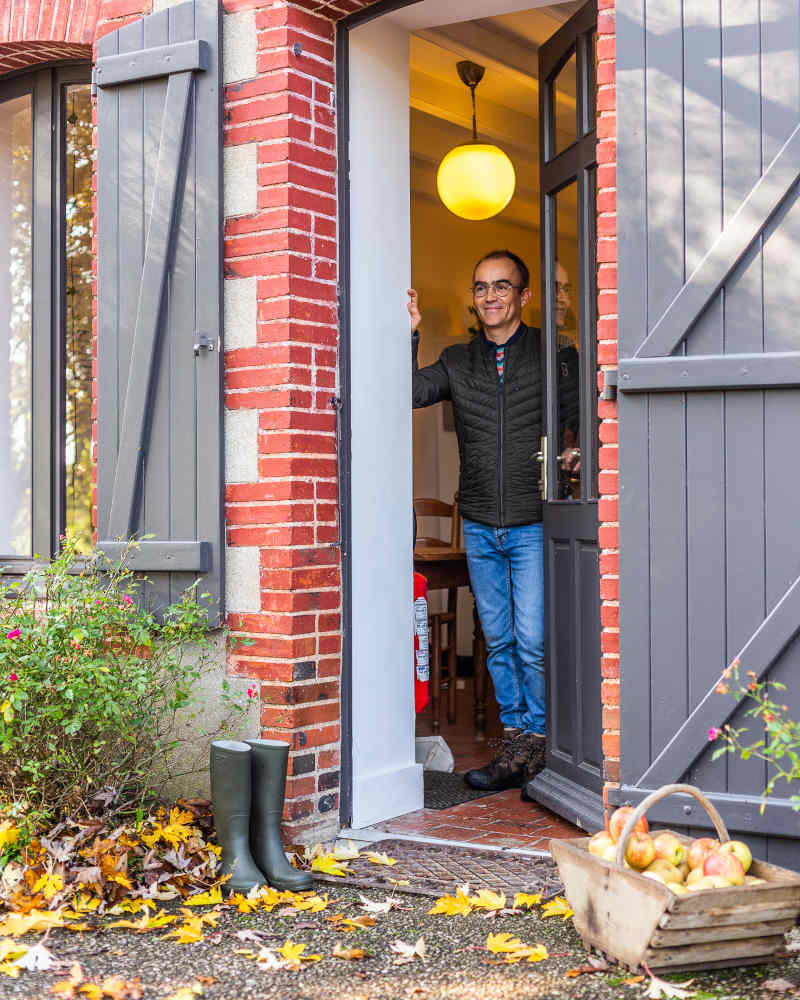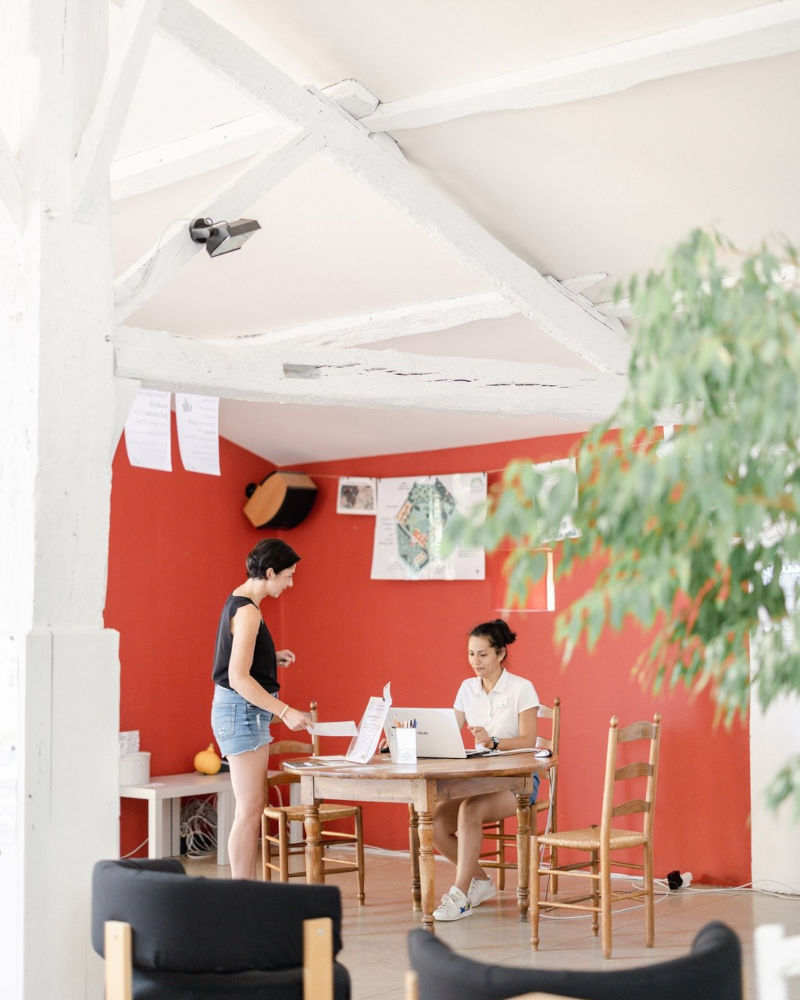 We want to anticipate the needs of our guests and be able to respond to their wishes. The team provides a variety of hotel services designed for relaxing, dining and having fun.  The Domaine de l'Oiselière also offers a wide range of accommodation, with many new and renovated facilities to ensure both comfort and pleasure. 
Top of the range : comfort at its best
The site offers two main types of comfortable accommodation : cottages and canvas lodges. These two models are complementary and meet two of the team's objectives : comfort and being close to nature. Our accommodation is fully equipped to meet the needs of our guests. The beds are made up on arrival to ensure the quality and comfort of the service provided. 
A small, quality campsite 
In order to meet the expectations of eco-tourism for families, offering a quality service means first of all complying with the criteria established by independent organisations specialising in tourism and accommodation. The Domaine de l'Oiselière has been listed as a 4-star campsite since July 2015. The following organisations Camping Qualité, Qualité Tourisme, Ecolabel, Accueil Vélo et ACSI have also checked our offer and endorsed the award of these labels.
It is important to use recognised labels to ensure that quality is always improving and that the site is promoted via different referencing methods.
The Domaine de l'Oiselière is a small, quality campsite  that will cater for your needs, thanks to a receptive and dynamic team. During the season, the campsite is kept clean and well-maintained. From the reception to the swimming pool, via the sanitary facilities and the alleyways, everything is impeccable.
References
Thanks to our professional experience in the management and production of certified goods and services, we aim to maintain at least the European Ecolabel, the four-star classification and membership of the Campsite Quality charter.
Overtness, dialogue, and the ability to share
We involve and promote the local economy and tourist bodies, and as prescribers we are able to create theme-based programmes for our clients so they can discover the assets of our region. 
Activities to enjoy with the family or on your own 
We chose not to equip our accommodation with television, to respect our promise of family time together. Other activities are available such as the use of the library and the loan of board games.  
Organised outdoor activities
These activities are also designed to encourage you to make the most of the great outdoors and the various natural areas on the estate : the woods and meadows, the vegetable garden, our mini-farm …
Sharing experiences
There is a real desire within the team to spread the concept beyond the local network. This is illustrated by a participatory communication strategy based on social networks but also on actions such as co-financing.  
The estate benefited from a fundraising campaign in 2016. This type of action reflects the desire to share and change attitudes in a more fundamental way, particularly in relation to the environment and the idea of staying in the countryside.
Furthermore, the interaction between cultures and people is made easier. We welcome various clients : European holidaymakers, French associations, local leisure centres, and other companies from around Paris …