Campsite Services for a comfortable stay at the Domaine de l'Oiselière
We want your stay at the Domaine de l'Oiselière to be a pleasant one. That's why we are constantly improving our services to make your stay as relaxing as possible ! You can set off for your holiday in the Vendée, knowing that everything is organised, so all you have to do is enjoy it ! 

We wanted some of our services to be included because we realise that nowadays you prefer spending money on what is really worthwhile : activities, leisure, family outings and great experiences ...
The Domaine de l'Oiselière lets you experience a different kind of holiday.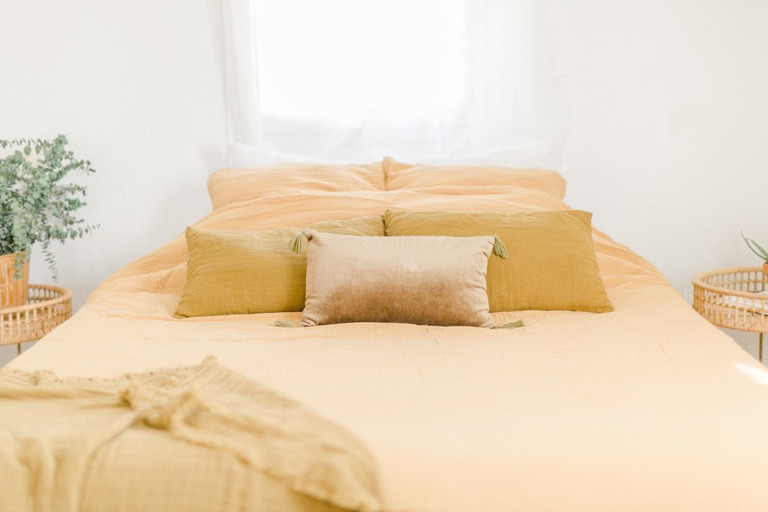 Beds made before you arrive included
To make sure that the day you arrive rhymes with "holiday" and "relaxation" , the beds (with duvets and pillows) are already made up. So, all you need to do is make yourself at home. The Ecolabel detergent used, leaves a delicate perfume.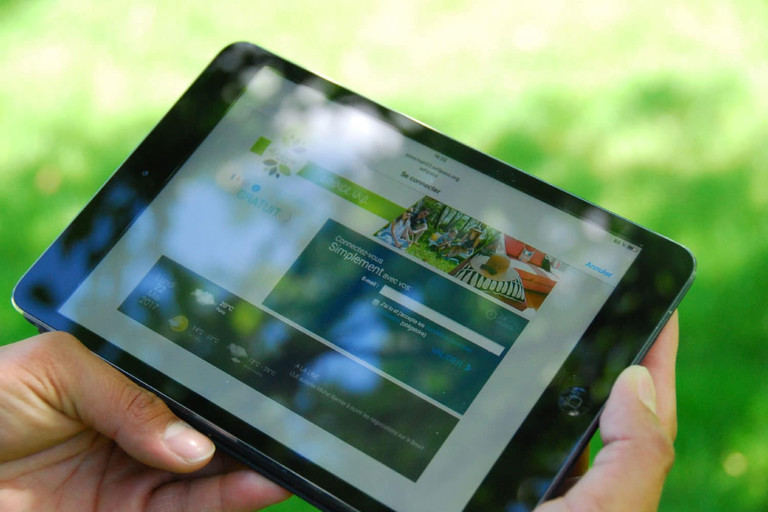 Free Wifi included
To stay connected with your friends and family while you are on holiday, we have chosen to offer free Wifi throughout the estate. You can use it in your accommodation or pitch, in the restaurant or even on your deckchair by the pool ! The Wifi is free and unlimited. It will only take a few seconds to connect your tablet or phone , for example !
Borrow bicycles, free of charge !
For your trips around the estate and in the forest of Grasla, opt for a bicycle ! We provide free mountain bikes suitable for adults and children. You can also borrow helmets for added safety. For children, unlimited cycling is a real treat during the holidays !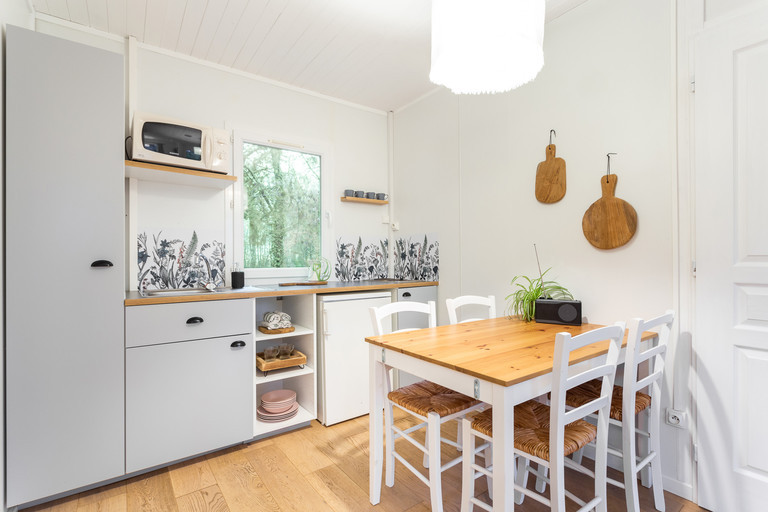 Kitchen "kit" provided
We provide you with a free kitchen kit that contains a sponge, Ecolabel washing up liquid and a dishcloth. We refill the washing up liquid if necessary.
Concierge service
We are available 24 hours a day for all types of emergencies, because anything can happen during your stay. Nevertheless, if it's possible during the day, it's better, we also need to sleep a little ;). In short, don't hesitate to ask us for any advice, to make an appointment with a doctor, if you want to know where to buy something specific or for a good restaurant in the area.
We are one of the sites registered with the Grand Parc du Puy du Fou and we can sell you tickets for the Grand Parc and/or the Cinéscénie directly, and at the same price : more information on the Puy du Fou page. We can also book your tickets for many other places, so come and see us at the reception.
Accommodation cleaning service
Some of you will not want to bother with cleaning your accommodation at the end of your stay. It is possible to choose the cleaning option when you book (70€). Nothing could be more practical, allowing you to enjoy your holiday until the last minute!   
Comfort for your baby too
Young parents ? You can reserve baby equipment : cot, high chair and baby bath. It is sometimes much more practical not to have to bring all this equipment ! Everything will be put into your accommodation. Cots from 10€, high-chairs from 10€, baby baths from 10€.
Towels and laundry facilities
Book your towels now (from 6€). This includes one bath towel and one hand towel per person, and one bath mat per unit. On site , you can use the washing machines (4.50€) and tumble dryers (3.50€) upon request. If you have forgotten your detergent, we sell sachets of Ecolabel washing powder for 0.50€. And finally, an iron and ironing board are also available.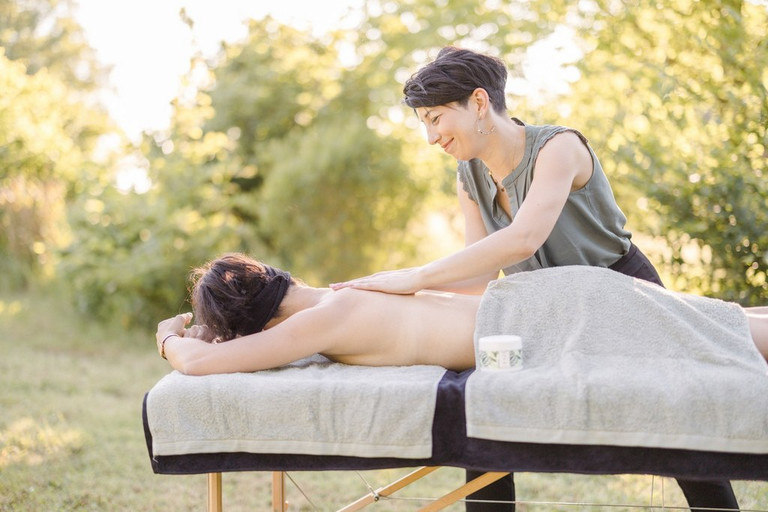 Well-being treatments
Our partner, Angélique from the Délices des Sens Institute in Chauché, offers 1 hour face or body treatments for 54€. The treatments take place in a private area on the estate or you can go directly to the institute !
Camping equipment to hire
To make your stay on your pitch easier, we have equipment available free of charge or for hire that will enable you to enjoy your holiday even more (small fridge, European adapter, parasol, tables and chairs, etc.). However, we don't have tents to lend you.
You don't have the answer to your question ? Please let us know
Are the beds made up in the accommodation ?
Beds are made before you arrive and this is always included in our price. This is a service that you will appreciate. It allows you to travel light and when you arrive you don't waste time making the beds. You are on holiday from the moment you arrive !  We prepare our beds with duvets and duvet covers and we use an Ecolabel detergent with a soft and delicate fragrance. 
The beds made before your arrival is just one of many services included in your holiday, for further details click here.
Do you accept animals ?
Pets are accepted if you are staying on a campsite pitch with your own tent, caravan or motor home.
Pets are not allowed in our accommodation. 
You may be able to find a pet sitter in the area by clicking on this link.
What are the restaurant's opening hours ?
Our restaurant La petite table de l'Oiselière is open 6 days a week in July and August. When the restaurant is closed, a food truck comes to the estate. This way, you have an on-the-spot catering solution for every evening. 
The service begins between 7pm and 8.15pm. We stop servicing drinks at 10pm at the latest to ensure the site tranquility. If there are few clients in the restaurant, we can close earlier. 
We advise you to book in advance. Our restaurant is small and we offer home-made food according to national standards. 
What are the restaurant's prices ?
The price of the main course is approximately 13€. The dessert is about 7€. We also have a children's menu. 
All our dishes are home-made with a large number of local organic products.